SUMMER CAMP
AMP'D! ADVENTURE PARK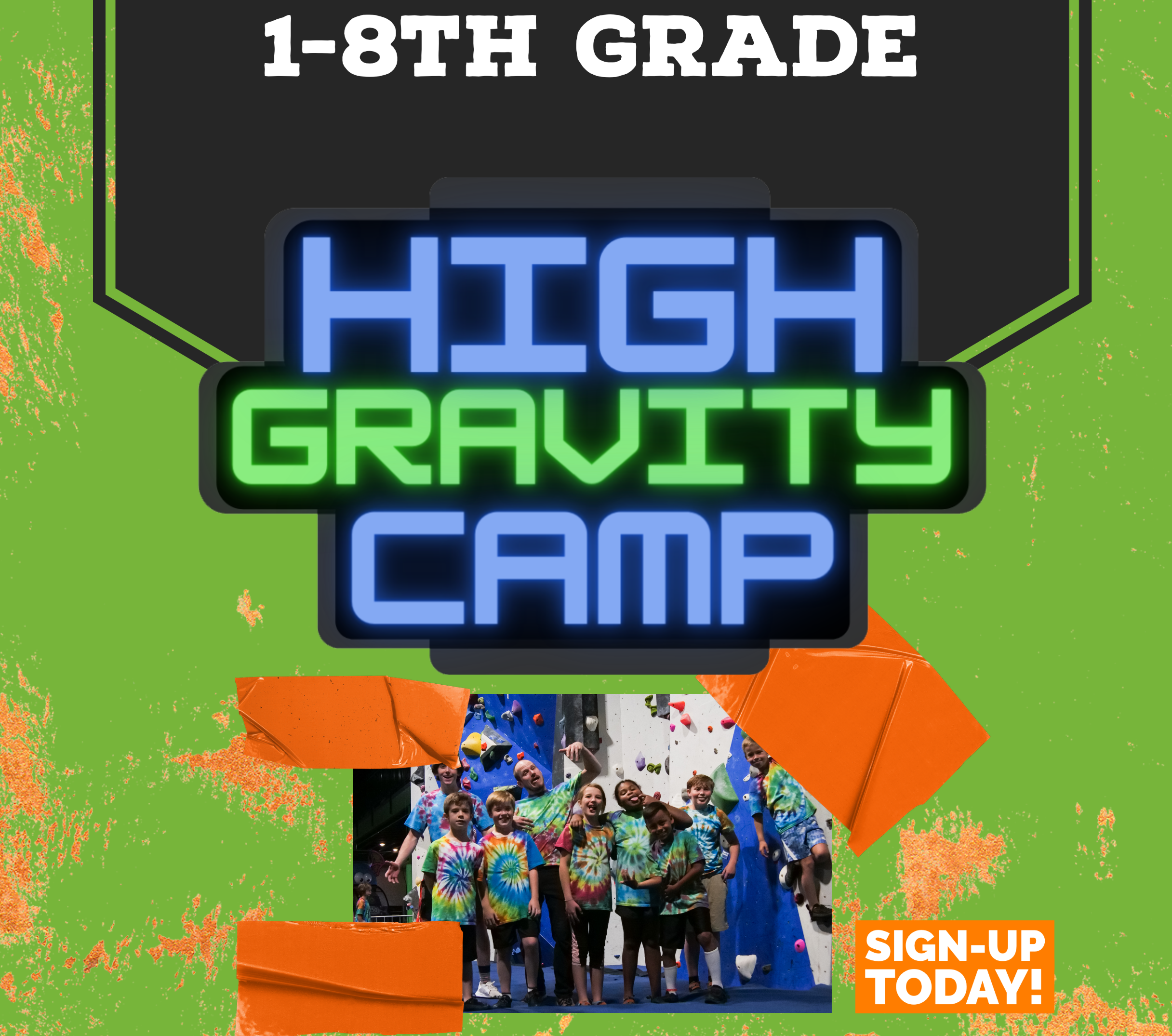 June 12th-16th
July 11th-13th
July 24th-28th
August 8th-10th
Summer is coming! Let's get AMP'D up!
This summer Amarillo Rock Climbing House and AMP'D Adventure Park are hosting our 3rd annual fitness and adventure camp having to do with all things gravity!
Coordinated activities include morning yoga, rock climbing, ninja warrior course, trampoline skills, dodgeball tournaments, scheduled arcade time and Nerf wars!
Campers will make their own tie-dyed camp shirt! An incentive program that tracks their behavior, participation and excellence in sport will allow them to work for prizes in the arcade area. All progress made in climbing and ninja warrior skills will be recorded so that those who would like to do rock climbing as a sport can pick up where they left off during camp!
Campers will be grouped by age and have their own dedicated coach. They will receive a snack, water, and trampoline socks. Concessions will also be available for purchase.
Price for first camper: $149
Price for additional campers: $129
(DISCOUNT APPLIED AT CHECKOUT)
Here are the drop off times and pickup times for the camps.
June 12th-16th and July 24th-28th
Drop off time: 8:45am-9:00am
Pick up time: 12:00pm
July 11th-13th and August 8th-10th
Drop off time: 8:45am-9:00am
Pick up time: 2:00pm